Houston Glass Top Table Experts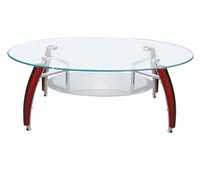 Are you seeking a new glass table top? Then look no further than the glass experts at Affordable Auto Glass and its handful of Houston-based facilities. We do the job correctly the first time, so you needn't worry about constant adjustments or chips and cracks to the glass. With our table tops, you can virtually enlarge the size of rooms, illuminate them and let the sunshine in with the help of highly trained experts. They know the importance of glass thickness, color and edgework specifications — not to mention safety tips — when installing or replacing table tops.
It's all in the edgework and glass thickness detail. For a unique dining table and living room experience, take advantage of the finest glass table tops services in town by calling Affordable Auto Glass at any of our locations around town.