State of Texas Vehicle Inspections/Emissions Testing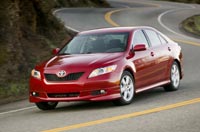 At Affordable Auto Glass, we are more than just the experts in Houston automobile glass solutions.  We are an Official Houston Vehicle Inspections Station for the state of Texas.
When your vehicle needs the required state of Texas vehicle inspection and Houston vehicle emissions testing, Affordable Auto Glass is ready with all of the state required equipment and training.  Your vehicle will be inspected and tested by our certified automobile safety specialists with the same care and attention that has made us a preferred choice for all automotive glass solutions in the greater Houston area.   We understand that in order to legally drive on Texas streets and highways your vehicle must pass required Houston vehicle inspections. Stop by on your way to or from work or during your lunch break for fast, convenient vehicle inspection services.
For more information about state inspections, give us a call at 713-952-4000, or stop by one of our five convenient Houston area locations.   Our Texas Certified Inspection Specialists are eagerly waiting to assist you.