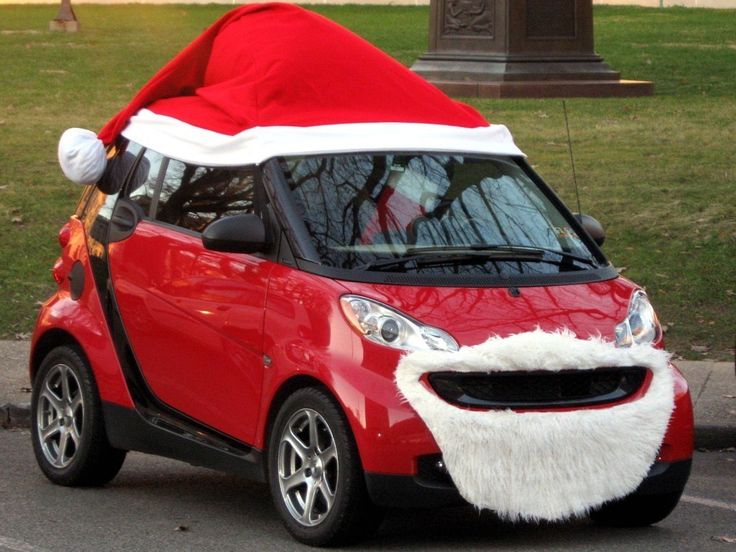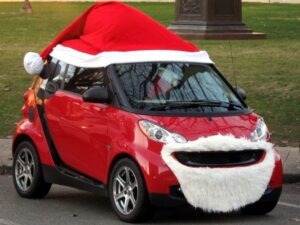 We do window & windshield repair, but we like to have fun, too! So, if you spend more time in your car than you do at home, putting Christmas decorations on it shouldn't even be a question. If you're wanting to 'deck the roads' out & bring holiday spirit with you wherever you go, your car is no better place to do so. There's many ideas out there, but we've gathered our favorites. In the end, it's all about being creative! Sends us your creations through our Facebook or Twitter!
Lights, Lights, Lights!
From small warm LED lights to larger colorful & festive lights, you can string these across the top of the back window, to a whole lot of rope lights snaking all over the contours of your plus-sized ride! A bit of a warning though, the trick to having Christmas lights on your car is knowing what is not only safe, but also, legal. (There are laws against some type of lights for traffic safety, so know what your city & state says about lighting up your car for Christmas.)
Decals For Days
Wanting to add more holiday spirit to your van? A good old fashioned decal will do the trick! Assuming your windows & windshields have no chips or cracks (If so, what are you waiting for? Get your windshield repair & chips fixed with us! We are fast & affordable!), strategically place decals that will not provide any problems for the person driving. You can even apply these to your hood, your doors, and your bumpers… get creative!
The Classics
These can be found anywhere that sells holiday decorations. From wreaths at the front of your car, a big red bow, and more fun ones, these are the classics you'll see everywhere. Adding a red nose & some reindeer antlers to your car completes the holiday look, in our opinion. You can roll up to your family's holiday party with these & everyone will loveit!
At Affordable Auto Glass, we not only like to help give you silly & fun advice like these car decorations, but we also like to give you advice on how & why you should have your windshield repair sooner rather than later. Our company is efficient & trustworthy. Next time you're stuck in a bind, give us a call!