Houston Auto Glass Repair – Lift Gate Window Replacement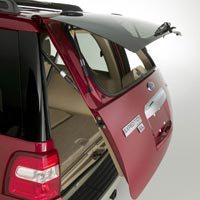 Among your car or truck repair or installation needs may be that of lift gate glass replacement. No matter where you're located around Houston — be it the Galleria, Pasadena or the bay area — the lift gate glass service at Affordable Auto Glass is unsurpassed.
As always, our top-notch technicians, finest supplies and equipment remove the guesswork, thus ensuring quality and proper fitting. Glass for lift gates is no less important, structurally or otherwise, than any other glass. Whether you're seeking lift gate glass replacement or lift gate glass repair, trust us to be your go-to company. We don't bring aboard just anybody to fill our tech positions; we strive to ensure quality to save you both and time, while sparing you of headaches. If lift gate needs are your thing, give us a ring.