Houston Auto Glass Repairs – Ford Trucks and Vehicles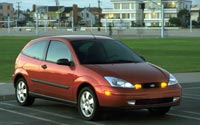 Ford is tough, all right, but your Ford auto might require touching up — if you have "tough" luck with your glass or windshield. Our goal at Affordable Auto Glass in Houston is to make sure you avoid the hassle and delays usually associated with auto maintenance. Nobody knows better than we do about the frustration that can go hand in hand with glass breaks and installation, and the subsequent excuses dished out by those giving poor service.
That's why, from the Galleria to Pasadena and beyond, our handful of auto glass centers include easy and efficient systems to simply the process and lighten the burden that comes with adjusting or fixing your Ford's glass. We have diligently researched Ford autos and trucks to provide you with the right fit and style for glass repair, installation and replacement, or windshield repair and replacement.