Houston Auto Glass Repairs – GM Vehicles and Trucks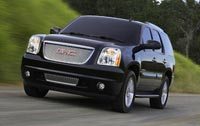 Looking for the ideal auto business that not only addresses your General Motors auto glass needs, but does so with integrity, honesty, experience and dependability? Affordable Auto Glass, with several locations all over Houston, is here for you and your beloved GM vehicle.
Discover a cracked windshield or broken window in need or repair or replacement? Might your GM car or truck need a new windshield? If you are seeking auto glass replacement or windshield repair (among other adjustments) and are located in southwest Houston, the Galleria, Pasadena and bay area, we will get the job done with manufacturer-approved parts. Rest assured, for your GM auto, our savvy glass technicians adhere to the optimum safety standards.