Houston Auto Glass – Domestic & Foreign Autos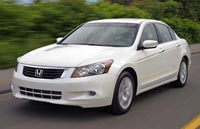 It makes no difference if your vehicle is foreign or domestic, Affordable Auto Glass in Houston can put you back in the driver's seat with a crystal-clear view. We boast certified and proficient glass experts who specialize in repairing, installing or replacing your windshield or other auto glass fixtures.
We handle all of your glass needs, no matter if your car or truck originated on foreign ground or was made in the U.S.A. So contact any of our Houston-area sites (Pasadena, west, north, the Galleria) for the likes of domestic car windshield replacement or foreign car windshield installation. Let us take care of you and your auto in our central service facility or wherever your vehicle is located.