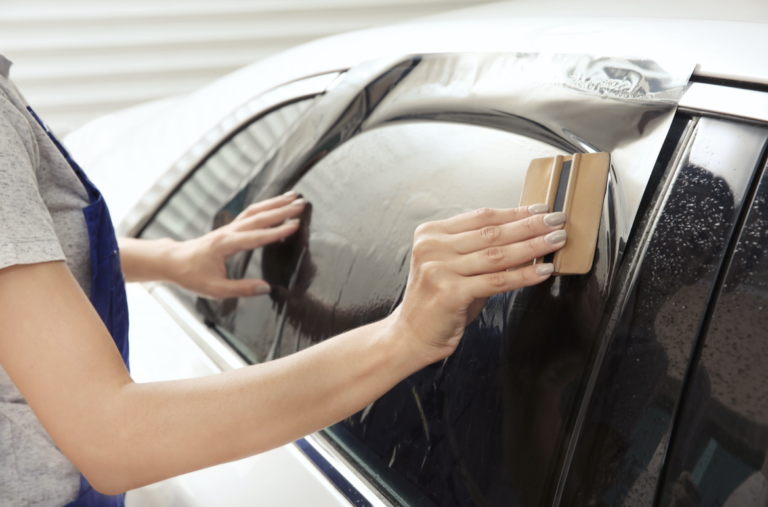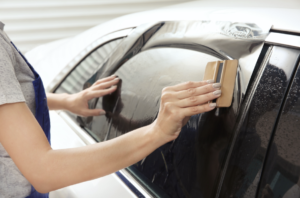 Window tinting in Houston has many benefits and can be a cost-effective solution to several problems. Many people tint their window for aesthetic reasons. Professionally applied tint can certainly give a luxurious look to your car. However, tinted windows have many practical applications as well. For example, it can protect you from UV exposure, help with cabin comfort, and even protect your windows from shattering.
Window Tinting in Houston for Less UV Exposure
Tinted windows can help protect you from the sun. This is important, as UV ray exposure can lead to sunburn, sun damage, and skin cancer. Tinted windows can help block these harmful rays. Since most people drive while the sun is out, this can be a great investment to protect your health and the health of your passengers. With professional window tinting services, you can rest at ease knowing that you and your family are protected from UV sun rays.
Tint for a Cooler Cabin
Additionally, window tinting in Houston can help keep your car cabin more comfortable. Tinted windows reflect the sun, which keeps your interior environment cool. This not only helps keep you comfortable, but also decreases the work load for your air conditioning. Because tinted windows can help block sun rays, they also help protect against interior discoloration on your seats or other upholstery.
Window Tinting in Houston to Prevent Windows from Shattering
Another benefit to window tinting in Houston is that it can help protect your windows from shattering during an accident. Because tint film is laminate, it holds the glass together when it breaks and stop shards from flying into your car, your skin, or your eyes. Therefore, tint can actually help improve safety during a car accident by holding broken auto glass shards together.
At Affordable Auto Glass, we can help you with window tinting in Houston, custom auto glass, windshield chip repair in Houston, and other auto glass services. We have the largest glass inventory in the world, competitive pricing, and a superior team. Our technicians are NGA certified to ensure you get the best auto glass results. Call us today at (713) 774-5277 to talk to one of our experienced professionals about your auto glass needs. We can help you determine the best solutions for your car and situation. We are here to serve you.